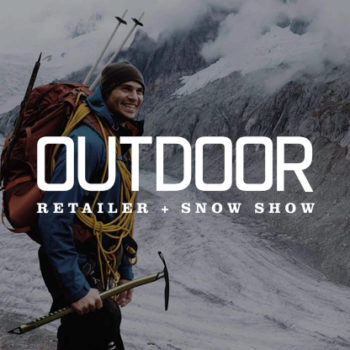 Outdoor Retailer (OR), the largest U.S. trade show for the outdoor and winter sports industries, debuted in its new home in Denver this January. There were over 29,000 total attendees, including more than 7,500 retail buyers from 60 countries. The show occupied over half million square feet and covered all three floors of the Colorado Convention Center, making it the largest show ever staged at this venue!
This show was so much more than the normal booths and swag, although the bacon flavored ice cream machine was our favorite. There were curated sections that showcased trends and up-and-coming brands including:
Venture Out, celebrating the modern outdoor experience
Luxe, an immersive experience in premium and luxury snow and outdoor apparel
The Scandinavian Village, embracing the energy, diversity and culture of Scandinavian brands (where we hung out for cold beverages one night)
Rental World, a one-stop overview of alpine, snowboarding and cross country rental gear.
We had the opportunity to speak with many brands and came away with a few key takeaways:
Brands want to focus energy on designing and selling their product – not managing systems and spreadsheets
Brands need a turnkey solution that scales with their business
Brands want to engage with customers everywhere
As a certified NetSuite partner experienced with Apparel, Footwear and Accessories (AFA) and enterprise retail expertise, Techfino is uniquely positioned to capitalize on the demand for turnkey solutions with Sporting Goods, Outdoor Retailers, and other AFA companies. We have developed a NetSuite edition specifically tailored to get AFA companies up and running quickly and on pace to grow from being an upstart contender to an industry leader. Netsuite offers AFA companies a unified cloud platform that provides increased visibility, efficient supply chain management, a 360-degree view of the customer and an ability to deliver personalized intelligent marketing integrated into an omni-channel buying experience.
If your company's IT is still struggling to keep up with growing business demands, give us a call to see how you can benefit from a best-in-breed solution custom tailored for your business.