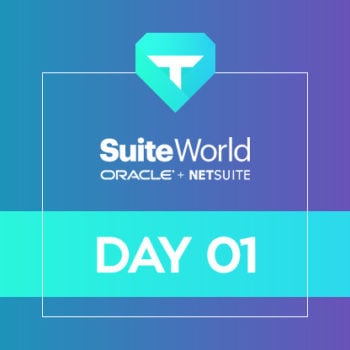 Today's the day! Techfino has officially arrived in Las Vegas, NV for NetSuite's SuiteWorld 2017 conference.
While the team has been taking time to settle in after their arrival, the first day of the conference has still been full of excitement! Each year Techfino looks forward to participating in the "Hackathon 4Good" and this year was no different. The "Hackathon 4Good" is an awesome opportunity for NetSuite experts to flex their skills, while also improving the way real nonprofit customers are using the software.
The featured nonprofit for this year's "Hackathon 4Good" was Brightpoint Health, a nonprofit provider of integrated health care and social support services to New Yorkers. Brightpoint Health focuses especially on those challenged by poverty, discrimination and lack of access to health care. As a team, Techfino is proud to support nonprofit NetSuite users through "Hackathon 4Good" and believe it is an important opening statement for the SuiteWorld conference.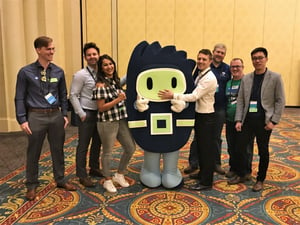 Over the next few days, Techfino looks forward to speaking with NetSuite users, partners and executives, as we continue to learn about the future of the #1 Cloud ERP system. Techfino has big plans for how we hope to influence the NetSuite user experience and we are eager to share them with you. To hear all about our debut Built for NetSuite® applications, CleanSweep File Manager and CleanSweep Archive (now LIVE in the SuiteApp store!), be sure to stop by booth #922 in the Expo Center during the conference. At our booth, we will be providing live demos of our current SuiteApps and sharing important updates on future CleanSweep releases. And, of course, there will be plenty of Techfino swag to take away!
If you are not at the conference this year, but are curious to hear more, be sure to visit this blog daily as Techfino recaps their experience at SuiteWorld 2017.
Please leave a comment if you are attending SuiteWorld or if you would like to hear more about the CleanSweep family of applications!