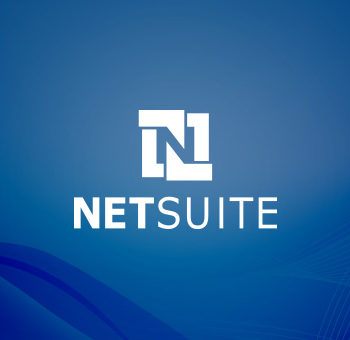 2015 set records in global Mergers and Acquisition deal values with the Technology sector remaining hot into 2016. Hence, to many, the July 28th announcement about NetSuite being purchased by Oracle for $9.3 billion does not come as a big surprise.
The deal is very logical for Oracle as they purse their new strategy of acquiring key innovative cloud companies to bolster their e-business suite and remain competitive with rivals like Amazon, Microsoft, Google and SalesForce. NetSuite's strength in serving small and medium sized businesses, particularly in e-commerce, services, and manufacturing fits in nicely with Oracle's offering. With their purchase of NetSuite, this is a signal the software giant is very serious about growing its cloud computing business. This purchase adds nearly $1 billion to their revenue and makes Oracle the number one SaaS ERP provider. This is aligned with Oracle's lofty goal to be the first company to reach $10 billion in cloud revenues.
So what does this deal mean to those of us in the greater NetSuite community?
For NetSuite partners it will be interesting to see how being part of the Oracle umbrella will play out. Oracle has announced that NetSuite will continue with the same branding and will continue to support the SuiteWorld conference it hosts every May. We don't expect much to change for the next 12 months or so, but expect to get our first glimpse of what's to come at the 2017 SuiteWorld conference. It is possible that Oracle may modify the existing partner program in light of the fact that Net Suite deals tend to have lower margins than Oracle is accustomed to.
From a product perspective, we are hopeful to see continued investment in the NetSuite product and expansion to the 21 new data centers that Oracle hosts around the globe. Given Oracle's positive track record with other acquisitions such as Siebel and PeopleSoft, it looks promising that NetSuite will continue to function as an independent product. An area of opportunity that the newly merged company may be able to exploit is in improving the offering for clients using a two tier ERPs (multiple ERP systems consolidating financials across various subsidiaries running on unique platforms). This offers additional opportunity to cross-sell NetSuite to existing Oracle customers and vice versa. We also hope to see increased investment in the CRM module as Oracle starts to compete with SalesForce. Additional capital infused by Oracle can also help NetSuite expand the capabilities of its platform to more markets.
After seeing the Oracle whale gobble up the small fish, NetSuite customers might rightfully be on edge about what this deal may mean to them and their investment in the platform. For example, Oracle's Global Customer Support doesn't have the best track record with customers. Customers will likely be paying close attention to how much price pressure is placed on renewals after Oracle takes over and how much Oracle continues to invest into NetSuite. New customers should definitely lock-in now on longer contracts to obtain favorable pricing. Aspects of this deal may also prove positive to customers by ensuring NetSuite continues to grow and expand to meet their growing needs.
We are optimistic that this deal will have a synergistic impact for both companies, partners and customers as we watch plans and news unfold over the coming months.
Share your thoughts on the impact of this acquisition by commenting below.