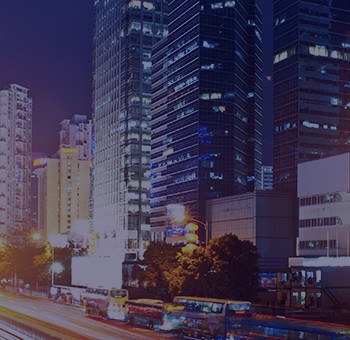 Your NetSuite Go-Live date has finally arrived, but instead of the anticipated improvements in ease and efficiency expected from this all-in-one business management solution, you are finding your operations grinding to a halt, plummeting KPIs, low morale and unforeseen overtime spent on workarounds just to keep your business running. How could this happen? And more importantly, How do you fix it??
NetSuite is a robust product with seemingly unlimited features and functionality, but implementing it is not always simple, especially for companies with complex business rules that don't align perfectly with the built-in, off-the-shelf module configurations. There are many approaches and variables that go into implementation projects and, not surprisingly, they are not always successful. Whether it's an integration that isn't quite working, a configuration that doesn't meet your exception cases or a lack of training, you are likely feeling frustrated and stuck with a product that doesn't do what your business needs.
Don't despair! Over the years we have worked with many clients in your position and developed strategies to salvage the situation. There are four common pitfalls that contribute to problematic implementations and unsatisfied clients.
Missed or Incomplete Requirements
NetSuite modules are built to handle many standard business processes. However, not all clients use the standard process 100% of the time. During the requirements phase of the project the implementation team needs to take the time to understand the client's business processes with all their nuances and exceptions in order to properly configure or customize the system to meet their needs. The key enablers for this to happen are:
Experienced and consultative implementation partners who know the NetSuite Product, are know the right questions to ask based on familiarity with your industry.
Participation of business process owners and subject matter experts in requirements. Identifying the right level of participants who know the existing systems, processes and intra-organizational impacts is a key to success.
A project management methodology to ensure thorough requirement gathering occurs. Far too often, in the rush to implement, teams cut corners during this foundational phase. [Coincidentally, using requirements sessions to document test cases can be a great time saver!]
Sub-optimal Design and Configuration Decisions
Some failed implementations are a result of poor architecture or design decisions made by the implementation team. Requirements lets us know WHAT the client needs, but design decisions determine HOW that will be accomplished.
It is usually preferable to use out-of-the-box functionality and configuration options to save time and cost, but in more complex or high value cases a customization is the better choice.
Extensive product knowledge and experience is needed to align client requirements with existing functionality, configuration or integration options, while a talented technical team can solve more complex cases with customized code solutions.
Your implementation partner should also be up-to-speed on upcoming upgrades that could impact your options, costs and timing for desired functionality.
It's amazing how many clients complain to me about purchasing a very expensive ERP system that can't handle simple functions and then are surprised when I show them how easy it is to do exactly what they are asking for! These are usually quick wins that the customer is happy with and help build credibility to tackle the more difficult issues.
In one specific example, I worked with a company who wanted to engage us in a lengthy project to implement the NetSuite Demand Planning module. During the course of a one hour meeting it became very clear what they were really looking for could be handled by the out of the box fields which already existed in NetSuite. I walked them through using Preferred Stock Levels, Reorder Points, and Safety Stock Levels right on their item records. They received all the reporting and functionality they wanted and saved thousands of dollars on a module which would have been overkill for their real requirements.
Lack of Creative Solutions
Despite the wide range of functionality built into NetSuite, there are some requirements that require more than straight-forward configuration. This is where a creative provider can leverage integrations, scripting, and some good old fashioned reengineering to make something out of nothing. Where one provider sees the inability for NetSuite to have individual pricing for each location, another provider could take a unique approach through scripting and the use of some custom fields to make this a reality. I have worked with companies who have used a scripted series of work orders to track food processing, a company who used scripting and custom records to track the total ownership and movement of serialized items, and a large retailer who used a series of scripted transactions to bring retail accounting into their web sales. A creative partner can turn roadblocks into opportunities to add more functionality to an already powerful system.
Lack of Operational Readiness
The last, but not least, pitfall of failed implementations is related to a lack of operational readiness to undertake such a project. Given the core business processes that are typical overhauled, undergoing a NetSuite implementation can be like open heart surgery for a business. When there is a lack of sufficient budgeting and planning for these projects, crucial aspects such as organizational change management, key stakeholder engagement, migration planning, training and user adoption tend to go by the wayside, thereby contributing to chaos at the time of Go-Live. Working with an experienced partner on these aspects of your implementation should leave you wanting more and not less.
Now that we have discussed these common pitfalls you likely recognize areas where your implementation went off track. But what next? How do you fix it?
I recommend contacting a provider that has experience in these situations. At Techfino, we have functional and technical consultants with extensive experience. We typically start with a simple eight hour on-site discovery at your location and provide a report on our findings.
The on-site discovery provides a view into your system in action and give us a feel for your organization and how it runs. The benefit is that many times we can suggest easy fixes that can often alleviate some of the biggest headaches you are facing.
After the discovery, we put together a report listing our suggested remediation steps and/or projects along with an estimate for each one. This report shows the issues, the recommended fixes, and each area of your system that will be impacted. Our recommendations can include: minor configuration changes, suggested integrations, customized code development or set up or redesign considerations. The report will provide a clear understanding of the scope and cost of each recommendation to allow you to complete a cost-benefit analysis.
Working together, we can put together a timeline of when each recommendation can be executed while taking into account their interdependencies. This allows for a smooth transition in your preferred order of priorities.
As you can see, there is a light at the end of every dark tunnel. Just because your initial implementation did not meet your expectations that doesn't mean you have to endure years of workarounds and patches. With the right solution partner and the right approach, you can have your system working for you in no time at all.