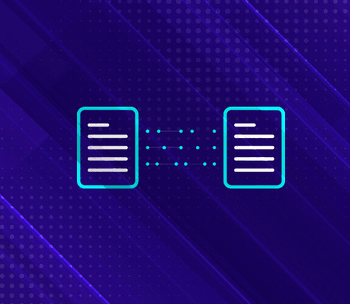 Cut-Over Plan Best Practices for Go-Live Success
It's Go-Live time! You've done all the hard work to define requirements, configure, integrate, and thoroughly test the new system and everyone is excited to start using it! So what could go wrong?
There are several final planning and preparation tasks to make your NetSuite transition a success. In this multi-part blog series, I will focus on data migration as one of the key activities needed to ensure a smooth cut-over. Carefully planning your cut-over strategy will minimize headaches and help you hit the ground running during the switch from your old system to NetSuite.
Establishing opening balances requires posting specific account balances that are important to your business as of your go-live date, regardless of the system used previously. Setting these up correctly will allow you to easily continue to serve customers, process accounts receivable, accurately manage inventory valuation and on-hand counts, and pay vendors by tracking your vendor bills due.
Before starting this process, it is important to consider the timing of the go-live date. Although any reasonable and achievable date can be used as a go-live date, it is best to pick a date that coincides with the first date of a new accounting period. Doing so will allow the accounting team to close the previous period in the old system according to current business practices. During this close process, all new transactions in the new accounting period can be entered directly into NetSuite, which ensures that the close process going forward can be completed in NetSuite exclusively.
Additionally, it is critical that the master data from the old system is cleaned up and configured with opening balances in mind, to minimize the issues that can arise when importing and reconciling opening balances. These include:
Chart of Accounts

Items

Customers

Vendors
Every system is unique as to what data is visible, how data is managed and stored, and how much of that data is accessible to export. It is imperative to create a reliable mapping of these sets of data between systems to prevent the problems that arise when setting up NetSuite with existing data. The ease of exporting existing data and migrating it to NetSuite will depend on the limitations and restrictions inherent to the old system's design. It is very important to have a clear understanding of how to work within these limitations to map GL accounts, items, customers and vendors between the two systems.
Once a go-live date is selected and all master data (that can be reliably mapped to your old system of record) is imported into NetSuite, the process of establishing opening balances can begin.
In the upcoming blogs, I will review the following cut-over processes which are crucial for any implementation:
Inventory

Accounts Receivable

Accounts Payable

Trial Balances and Bank Reconciliations
Stay tuned for part two where I will discuss the next step of this process: Establishing opening inventory balances.