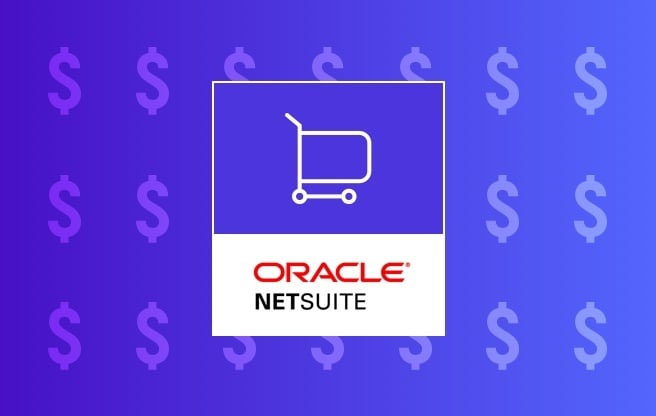 As a leading NetSuite Solution Provider and Certified Agency Partner (CAP) we are often asked questions related to NetSuite e-commerce pricing & available products.
Questions like:

How much does NetSuite e-commerce cost?
What options are available for an integrated e-commerce solution?
Who provides the site hosting, design and development?
And many more.
Therefore we put together a series of NetSuite licensing buyer guides to help future NetSuite customers be able to address these questions and more. This particular guide will focus on NetSuite Ecommerce pricing.
When it comes to licensing products within the SuiteCommerce portfolio, you have a handful of categories to choose from; there's Point of Sale (POS), Marketing Automation (Bronto), Order Management and of course e-commerce. We'll be focusing solely on e-commerce.

It's important to note that unlike other commonly deployed e-commerce solutions, NetSuite SuiteCommerce solutions are almost always used in conjunction with NetSuite ERP and CRM and not deployed as a stand-alone solution like Shopify or Magento.
NetSuite E-commerce Pricing & Product Overview:
SuiteCommerce Standard: SuiteCommerce Standard is a SaaS-based e-commerce solution that takes a templated, "Shopify" like approach to providing customers with a full-featured e-commerce site at an accelerated pace. In exchange for a streamlined, productized e-commerce offering NetSuite is able to push out new features as quickly as they become available. SuiteCommerce Standard is a great fit for companies that have simplistic needs and desire to be live on an e-commerce platform in short order.
SuiteCommerce Advanced: SuiteCommerce Advanced provides customers with an enterprise-grade e-commerce platform in which you can completely customize all aspects of your e-commerce shopping experience. With unlimited design flexibility, you can run both B2B and B2C lines of business through a single platform offering customers faceted search, robust site search, dynamic merchandising, advanced pricing & promotions capabilities all on a mobile optimized platform. SuiteCommerce Advanced is best suited for companies that sell high volumes and require complete customization around the look and feel of the shopping experience.
For both SuiteCommerce Standard and SuiteCommerce Advanced, the subscription fee includes access to both the modules and site hosting. There's no additional fees or services related to integrating the site with ERP and CRM.
Get Expert Licensing Advice from the Pros
Licensing NetSuite and SuiteCommerce for the first time can be overwhelming for many SMBs. If your curious whether NetSuite and SuiteCommerce is right for you I'd highly encourage you to talk with one of our SuiteCommerce experts to help guide you through your evaluation process. By working with a Commerce Agency Program (CAP) certified partner like Techfino you'll get the most value possible from your SuiteCommerce investment.
Looking for more great info on NetSuite Pricing? Check out our [Ultimate NetSuite Pricing Guide]