Get Your Unlimited No Strings Attached Free NetSuite Trial Today
NetSuite is the leading, fully integrated, cloud-based business software suite, that includes best in class:
Financial Management software

Inventory Management software

Customer Relationship Management software

E-commerce software
...and much more!
But even the best software sometimes requires hands on experience for a savvy ERP buyer like you!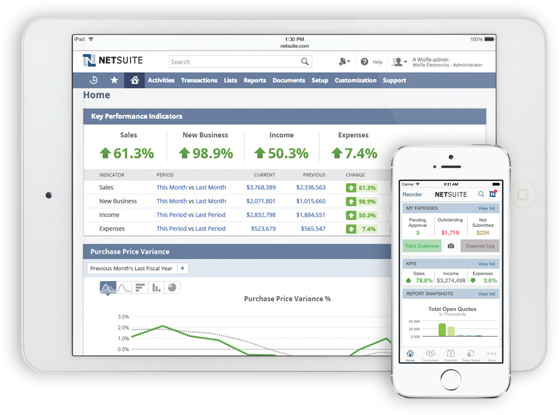 That's why Techfino has been authorized to provide you complete access to a live NetSuite demo account to provide a "day in the life of" experience with pre-configured user roles/personas.
NetSuite Free Trial by User Persona


NETSUITE TRIAL FOR THE CONTROLLER
NETSUITE TRIAL FOR THE CFO

NetSuite empowers Controllers with real-time visibility and insights into financial data for strategic decision making.
Start Free NetSuite Trial >

As a the Chief Financial Officer, NetSuite provides assurance that empowers you to be a leader of broad strategic change.
Start Free NetSuite Trial >

NETSUITE TRIAL FOR THE CIO

NETSUITE TRIAL FOR THE SALES MANAGER

NetSuite solves the CIO's business & systems problems of today while preparing the business for future growth & complexity.
Start Free NetSuite Trial >

NetSuite unleashes sales strategy into action, driving revenue and growth for Sales Managers and their teams.
Start Free NetSuite Trial >

NETSUITE TRIAL FOR THE OPERATIONS MANAGER
NETSUITE TRIAL FOR THE SUPPORT REPRESENTATIVE

Achieve operational superiority by enabling global manufacturing intelligence and assuring production quality.
Start Free NetSuite Trial >

An integrated solution that speeds case resolution, ensure customer satisfaction while reducing service costs.
Start Free NetSuite Trial >
A NetSuite Free Trial gives you immediate access to the entire NetSuite system.
There is no software to download and install. Any device! Any browser!

You do not need to provide a credit card!

No strings attached - seriously!
Each trial includes the following free services to help you kick start your NetSuite ERP evaluation:
Unlimited access to the entire application.*

Ability to create your own data model and import your data if you choose to.

Access to a certified NetSuite solution expert to answer any questions you may have about the software.
*Some NetSuite products are not available for free trial.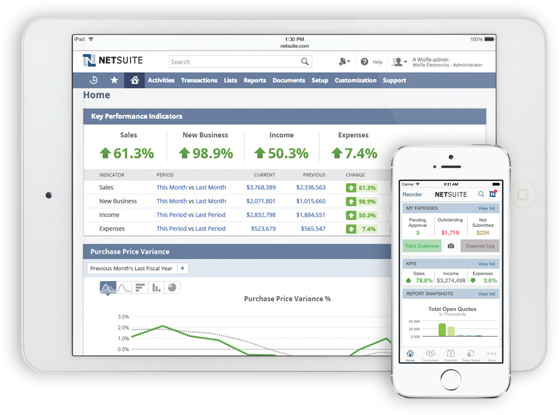 To qualify for a free NetSuite Trial account you must:
Provide a corporate email address.

Not be a software developer needing a NetSuite development account. If this is you, go to NetSuite SDN Program to register for one.
Be based in the United States or Canada.

Simply click on the blue button or NetSuite image to start the provisioning process.
Once we receive your trial preferences the provisioning process only takes a few minutes.

You get access for a full 14 days. Afterwards we can provision your account for an additional 14 days if needed.

You'll have full access to Techfino and NetSuite's team of pre-sales experts to ensure a successful NetSuite trial experience.

After your trial period Techfino will help you secure an amazing offer on your NetSuite software.
What our customers are saying...
"We love the Techfino team. Their NetSuite trial experience was very thorough and helpful. We ended up purchasing NetSuite over Intacct because we were able to get so much exposure with the application before buying"
Robert Kirby, CFO

---

"Techfino lead our NetSuite evaluation process which included a NetSuite trial. The team was able to address all our questions and overall had a great experience. I'm glad we were able to test the software before making such a large purchase."
Kathy Newman, Controller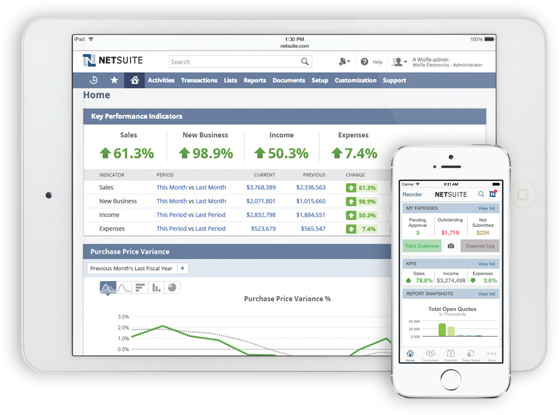 Are you ready to get your hands on the #1 cloud ERP software?
Don't delay, go ahead and request your NetSuite trial right now!