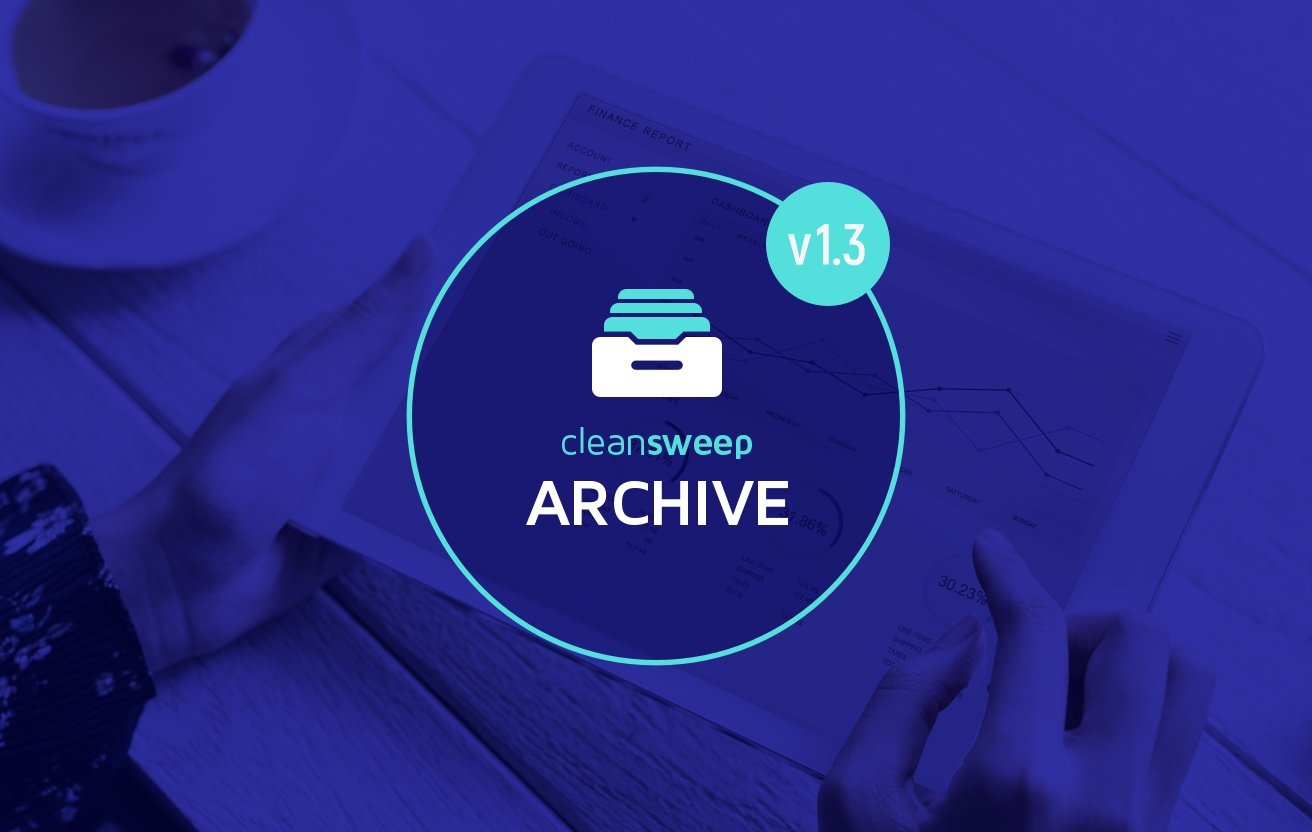 Cleansweep Archive – Trial Balance Reporting for your Synced NetSuite Data
CleanSweep Archive v1.3 Release added the Trial Balance Report and the Data Certification Report to help customers feel comfortable with their data archive and assist with the validation of the financial data stored in CleanSweep. Many of our customers that need to replicate their NetSuite account, or perhaps even to sunset NetSuite, need a backup all of their NetSuite transactions for legal and accounting compliance purposes. Once our customer's NetSuite data has been backed up to CleanSweep, an external database application, it is a common need to retain this data for a minimum of 5, 7 or 10 years for audit purposes.
Many customers likely will not have a need to ever access this data in normal usage (though some do), but they want the peace of mind knowing that in case an audit, they have already validated that all of their NetSuite accounting data and books are safely stored in the CleanSweep cloud in the same format supported by NetSuite and can be accessed at any time.
Financial Reports for Validation
After CleanSweep Archive has completed syncing your NetSuite Data, two reports are generated that help validate the data is intact and matches 100% what is in NetSuite. The first process that runs generates a Archive Data Validation Certification Report, which compares the record count table-by-table to ensure 1:1 match and also takes a sample of 1000 records, table-to-table, field-to-field, and character-to-character to compare and validate that all of the data in CleanSweep matches exactly to the data in NetSuite without loss of precision or error due to conversion.
The second process generates Trial Balance Reports for each Fiscal Year for each subsidiary in NetSuite. Once the CleanSweep Archive operation has completed, you will see the status in your CleanSweep Dashboard, as pictured below:

Where to view your CleanSweep Trial Balance Report
The Trial Balance Report link has been added to the Links portlet, on the bottom right-hand corner. Clicking on that link will bring up the report (see sample report below), which has been executed against the CleanSweep database. In this report, you can select the Fiscal Year and Subsidiary that you want to report on and verify that the account values match the Trial Balance Report in NetSuite. With this report, the CFO or Controller can rest knowing that the transaction data backed-up to the CleanSweep database matches exactly to NetSuite.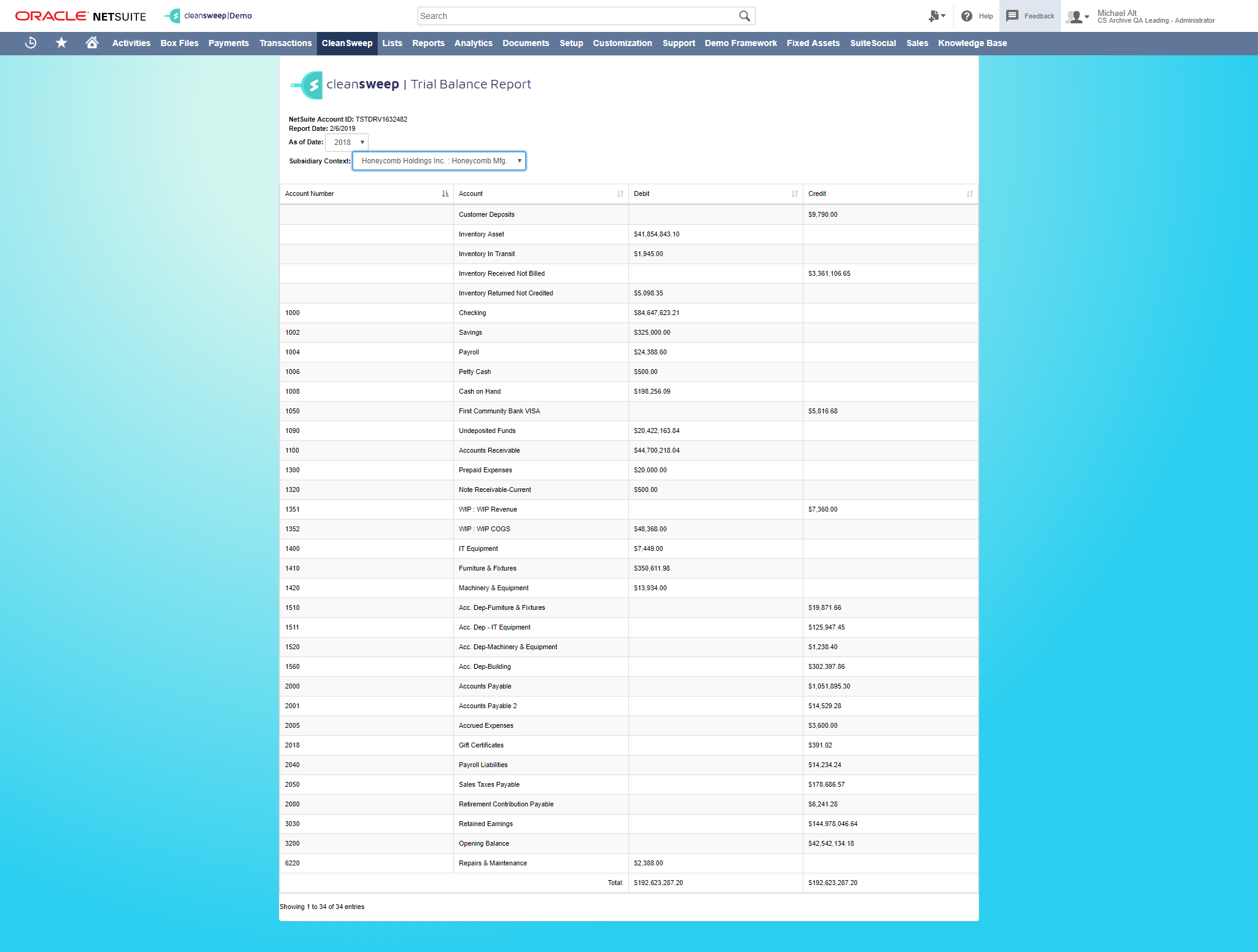 If you have any questions about Trial Balance reporting, external NetSuite back-ups or syncing your NetSuite data to the cloud, don't hesitate to reach out to us to discuss your specific use case and needs.
For a demo of CleanSweep Archive or for more information, contact us and one of Techfino's NetSuite Experts will get in touch with you.