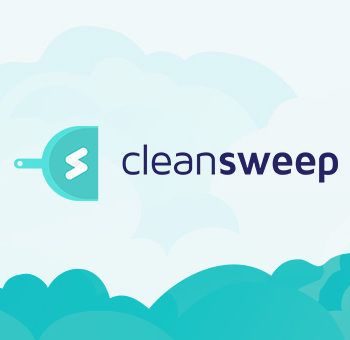 Data is a hot topic in IT these days. Data Management, Data Security, Data Retention, Big Data these are terms we hear on a daily basis in the news, articles, sales pitches and organizational strategies. Data is a valuable asset. It enables deeper insights into our operations, our finances and our customers. So it's really no wonder data is growing at exponential rates. But for all the value data brings, there are also associated costs both in direct dollars spent on storage as well as system performance and responsiveness trade-offs.
A growing area of concern for the larger enterprises and rapidly growing companies using NetSuite, is data management and its impacts on system scalability. Keeping large volumes of stale data indefinitely in the production application is not sustainable for performance and responsiveness. In addition to this, the cost of keeping stale information in the operational database can become expensive after several years of accumulation. Now days, we're seeing bigger and bigger enterprises coming onto the NetSuite platform, thanks in part to the large business and accounting consulting partners such as Deloitte, E&Y, and Grant Thornton to name a few. Enterprise organizations with experience in the SAP or Oracle platforms have come to expect a Data Archive and Purge solution as a key part of their Information Lifecycle Management (ILM) and overall Data Management Strategy. Additionally, there is less appetite to store large amounts of data in production in light of the increasing pervasiveness of data breaches.
Another layer of complexity facing today's organizations is the upward trend in data retention requirements imposed by regulations.
Under Sarbanes-Oxley, publically traded companies in the United States must retain all records related to an audit or review for a minimum of seven years.
Airplane manufacturers have to retain the specs for each plane that rolls of the assembly line for the life of that plane, often in excess of 50 years.
Data collected for electronic discovery must be preserved in its original form to be considered valid for legal proceedings.
Required retention periods are increasing from months or a few years to several decades and beyond. Retaining these massive volumes of data in your ERP system while data is expected to grow by 50 – 150% is becoming expensive and detrimental to performance. As a result of all these factors, we are beginning to see increasing demand from NetSuite customers for a solution to both improve operational efficiency and address document retention, regulatory and e-discovery requirements.
To meet these existing and anticipated customer demands, we are very pleased to announce the first SuiteApp to allow clients to automate data archival and purging with our solution called CleanSweep for NetSuite! With our solution, NetSuite customers can safely archive their data to an external data warehouse based on their individual data retention policy and schedule. Once data is safely stored outside of NetSuite, our purge process is used to purge historical transactions from closed accounting periods. We provide the option to summarize historical detail transactions by department, class and category for customers who wish to retain historical reports inside NetSuite. Our CleanSweep application will keep large data volume NetSuite accounts running at optimal performance, at lower costs, while meeting ever-increasing regulatory requirements and business intelligence needs.
If you are interested in finding out more about our solution and are at SuiteWorld please stop by booth #1002 to find out more information or Contact Us.