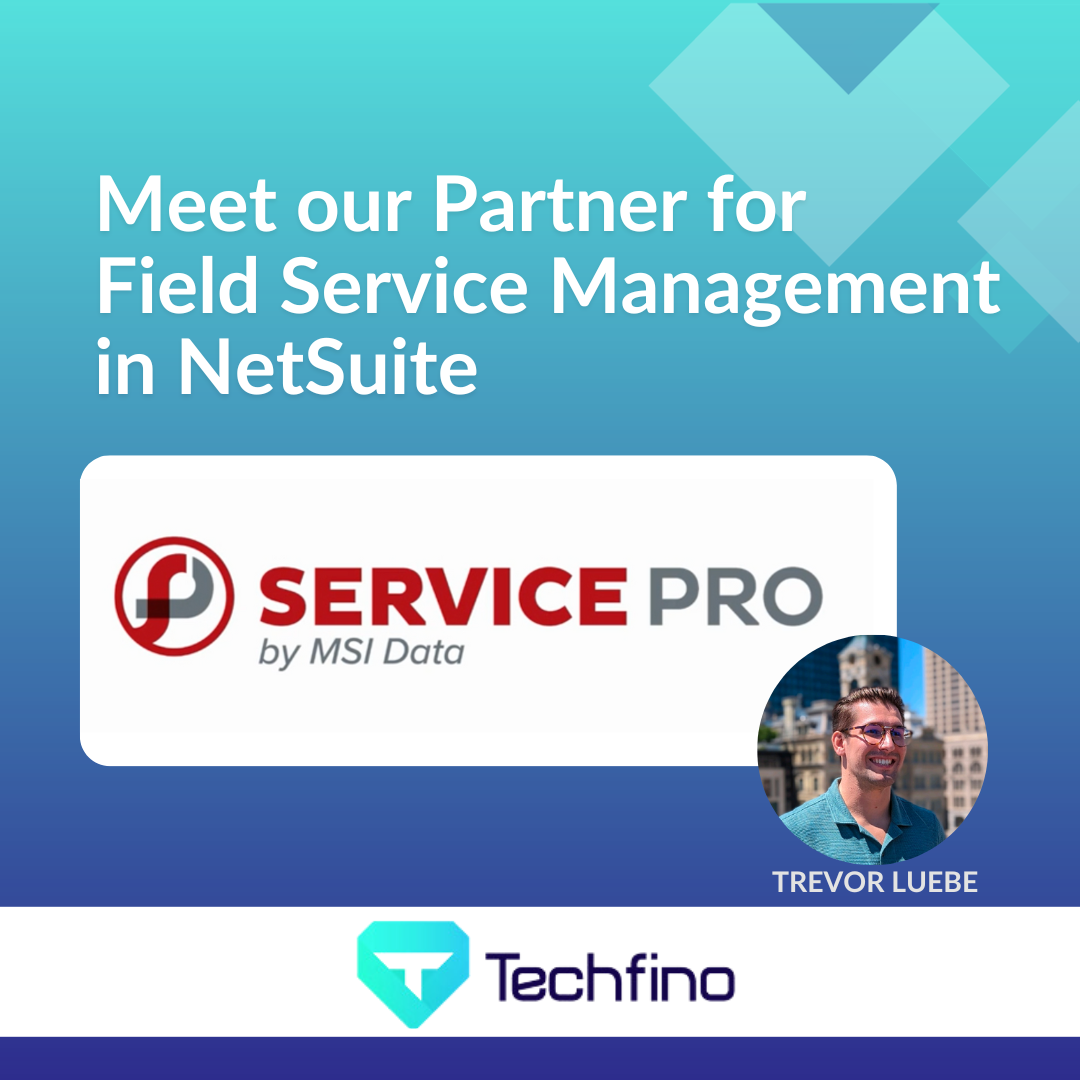 The Nexus Between MSI Data's Service Pro and NetSuite
The alignment of your field service operations with your enterprise systems is not merely a nice-to-have, but a requisite for achieving operational excellence and customer satisfaction. This is where the synergy between MSI Data's Service Pro and NetSuite comes into play, a blend that promises to elevate your field service operations to a zenith of efficiency and profitability.
Unlocking Operational Efficiency
A recent clarification during Techfino's Partner Spotlight revealed the effectiveness of Service Pro when integrated with NetSuite. The bidirectional integration ensures a smooth flow of critical data, enabling the creation, management, and scheduling of work orders with real-time synchronization. Whether the work order originates in NetSuite or Service Pro, the integration ensures that all relevant personnel have access to accurate, up-to-date information, thereby reducing the scope for errors and enhancing response times.
Empowering Your Field Technicians
Service Pro's mobile application emerges as an essential tool in this regard. The app provides technicians with all the crucial details even in offline scenarios, a feature that's indispensable in remote or network-constrained environments. From logging inventory and labor details to creating new work orders on the field, the mobile application is designed to be a technician's companion, ensuring they have all they need to excel in their tasks. The real-time syncing of data back to NetSuite ensures that the back office is always in the loop regarding field operations, facilitating accurate invoicing and inventory management.
Real-Time Insights: The Catalyst for Informed Decision-Making
The Service Pro solution, with its embedded business intelligence tool, provides a window into key performance indicators (KPIs) that are critical for assessing and enhancing service profitability. The flexibility of reporting coupled with the ability to customize visualizations ensures that managers can monitor metrics like technician utilization and first-time fix rates. This data-driven approach not only helps in identifying areas of improvement but also in strategizing for better service delivery and customer satisfaction.
We recently engaged with MSI Data to dive deep into their app's capabilities. For a detailed insight into how Techfino and MSI Data's Service Pro can elevate and align your field service management, you can watch the video here.
Conclusion
Discover how the integration of Service Pro and NetSuite can be the cornerstone of your field service operations' success. Reach out to the adept team at Techfino through contact@techfino.com and explore how this collaboration can transform your field service management. Ensuring your operations are powered by the best-in-class integrated solution is the key to staying ahead in the competitive field service landscape.