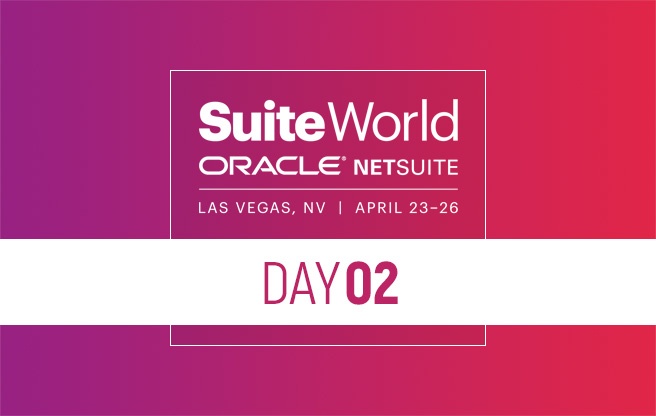 Today the Executive Vice President of Development for NetSuite, Evan Goldberg, led the second executive keynote for SuiteWorld 2018! He added on to this year's theme, growth, by demonstrating how NetSuite can prime business growth. As Goldberg said, today is "Grow Time!" Goldberg, along with a few other guest speakers, explained that growth requires reinvention and some of the key ways to achieve it: Verticals, Global Financials, HR, and Analytics.

Verticals:
Support growth in your company by identifying your verticals, the industries in which you specialize and excel in. NetSuite can help with it's omnichannel commerce and unique ecommerce experience. Furthermore, SuiteCommerce, released last year with ready-made themes, Key Performance Indicators (KPIs), and dashboards also includes automatic upgrades and is guaranteed to have you up and running in 30 days.

NetSuite is Reliable & Fast:
Transact offline with SuiteCommerce instore
Faster online and offline
Enables new pop-up stores
Demonstrated functionality, control and customization
Growing is hard: NetSuite is delivering new features to help you scale up such as inventory tracking, warehouse management tool, and engineering change order.

Global Financials:

OneWorld just turned 10 years old!

NetSuite's philosophy for the best global financials is "Be global, act local." Through NetSuite you can support global business through an intercompany framework, two-stage payments, General Ledger matching, and many other tools! Being local is all about the user experience, which can be optimized through new expense reporting capabilities.


Human Resources:

People are the most important asset for growing your business. NetSuite's SuitePeople makes it easier to manage your company's HR data. SuitePeople provides analytic support and productivity tools, along with self-service capabilities including:
Dashboard and Headcount snapshot
Onboarding solution to make your employees productive from day one
Recruiting solution helping you get higher quality hires
Payroll dashboard to improve efficiency, because it's been designed with the payroll administrator in mind
Analytics:
SuiteAnalytics is in beta now! Help keep your business organized and grow with this new tool. It's capabilities include query, pivot, and charting. With SuiteAnalytics you can build queries based on other already defined queries, expand data coverage, and do basic charting. The next release will improve and add to these features, such as adding more types of charts, calculated fields in pivots, and expand data coverage.


SuiteWorld18 Rock Show:
Day 2 ended with the star-studded SuiteWorld 2018 Rock Show featuring performances by the Royal Machines, Mark Hoppus from Blink 182, and Ludacris!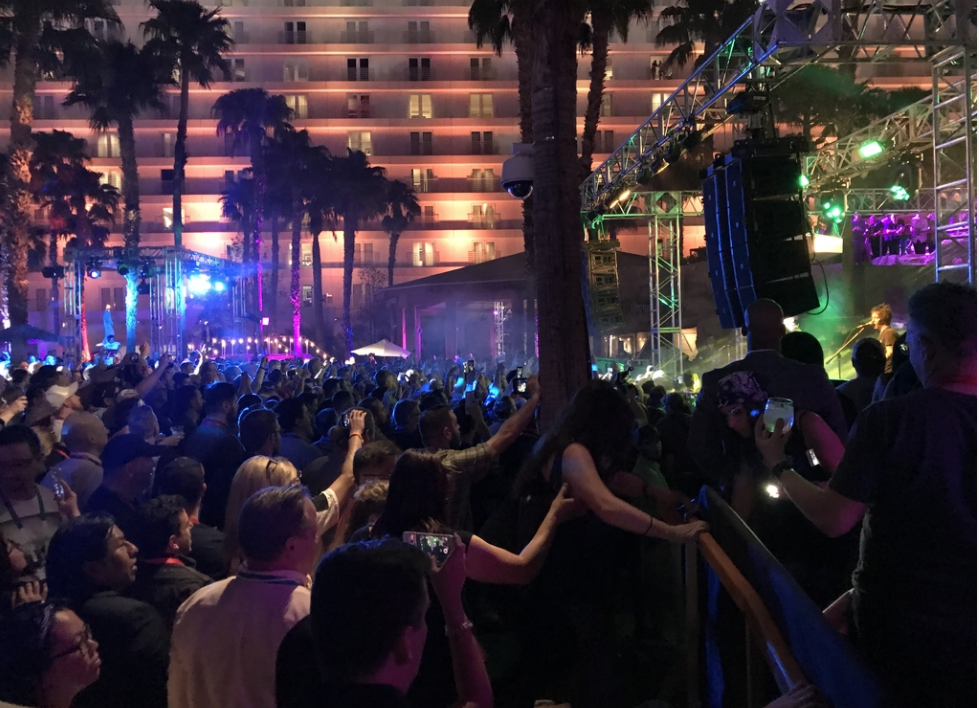 Tune in tomorrow for the final keynote of the year with featured speakers Jason Maynard and Magic Johnson. You do not want to miss this!