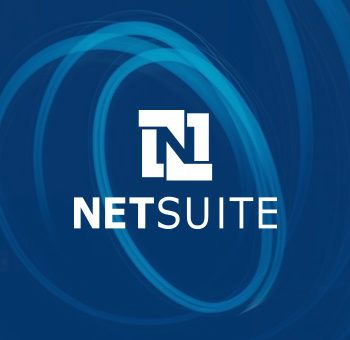 It's that time of year again, NetSuite is releasing a batch of highly awaited features and updates. In this blog we highlight several of the noteworthy features and benefits that impact the NetSuite community with the 2016.2 NetSuite Release.
SuiteCommerce InStore
In this latest release, we see Localization has been added for France, Spain, and Germany opening up the InStore experience to new retail markets. Numerous integrations are expanding the capabilities of the platform particularly in payments:
STAR printers
Cash Drawer Integration
SuitePayments
EMV (Chip), PIN debit & tap to pay
Apple Pay, Android Pay, and Samsung Pay
Find out more about the SuiteCommerce InStore platform here.
Fulfillment Requests
In order to expand the functionality available to customers in the Retail vertical, NetSuite is introducing a new feature called Fulfillment Requests. This feature can benefit customers that have multiple store locations that are also intended to be fulfillment locations for the business, which in turn can benefit smaller retailers. If this feature is used in tandem with the Automatic Location Assignment functionality, which was outlined in our 2016.1 feature overview, customers may also save on shipping costs due to closer proximity to the fulfillment location.
NetSuite will have the ability to automatically create Fulfillment Requests once a Sales Order has been approved and the individual fulfillment location can accept or decline a request. One of the biggest advantages to using Fulfillment Requests is that if individual line items are unpicked and rejected in a request, NetSuite can be set to not request those items again from the same location. This will create efficiencies in order fulfillment and prevent confusion.
Replenish Location by Transfer Order
This new feature can improve inventory management efficiencies for retailers that often have the need to allocate and transfer inventory to each retail store at the right time. Using the new 'Replenish Location by Transfer Order' screen, merchandising planners will have the ability to quickly see the current inventory levels at each location and easily create large number of transfer orders to move merchandise where it is needed most. This feature is also available for NetSuite OneWorld users who rely on intercompany transfer orders.
Transfer Order Enhancements
Prior to this 2016.2 enhancement, customers that had the 'Use Item Cost as Transfer Cost' preference enabled only had the ability to fulfill and receive all the quantities in full that were allocated to be transferred. With this enhancement, companies now have the ability to enter partial fulfillments and receipts from transfer orders, which in turn can improve the fulfillment process if ever a subset of the merchandise needs to be shipped out sooner.
Quick Close Accounting Period
With the release of Version 2016.2, there are a number of accounting changes and increases in functionality. One of the more exciting enhancements is the ability to quickly close accounting periods. With this new process being added, companies who need to re-open an accounting period for any reason, will now have the ability to make the required adjustments and quickly close the period with a click of button, which in turn eliminates the need to run through the Period Close Checklist tasks one-by-one. This process should save companies even more time in the period close process and make an already efficient NetSuite process even faster.
SuiteScript Error Email Aggregation
If you ever had the unfortunate experience of having your email account bombed with hundreds or even thousands of email messages from an errant script, you will appreciate this enhancement! Now, error notification email messages will no longer be sent for each error occurrence. Instead, only after 100 errors in an hour, another email will be sent by the system. Also, a summary email will be sent out by the system every hour if there is an error. This change means that developers will have to monitor the script logs to see if there is an error in real-time rather than relying on their inbox as an error monitor. You can however override this functionality by sending an email from the script after catching the exception.
SuiteCloud Development Framework (Beta)
SuiteApp developers will soon have a more integrated development and deployment framework in SDF which promises to increase developer efficiency and modernize the deployment process in NetSuite. The great part of this framework is that it decouples development from a single account, and allows development locally without the need for SuiteBundler to deploy changes. The other nice feature is the ability to integrate code and file artifacts with any version control system.
RESTlet Concurrency Governance Change (delayed to TBD release)
Techfino recently blogged about this new update prior to the planned release date to alert customers of potential impacts. You can review the original post by navigating here.
These are but a few of the new features and enhancements being introduced. A comprehensive overview of Release 2016.2, is also available here.
Our team of functional and technical experts at Techfino are available to assist clients with new feature set up and testing to ensure the optimal upgrade experience.
Disclaimer: The features in this release are subject to change.