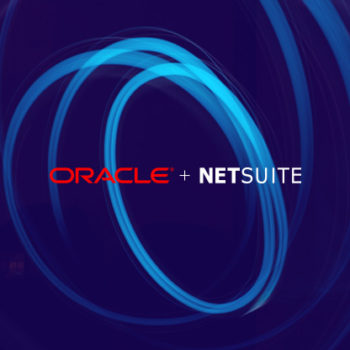 The NetSuite 2017.1 Release is introducing many enhancements to key features. In this blog we will highlight a few of our favorites.
CUSTOM GL PLUG-IN
In this release, NetSuite improved upon the early release of the Custom GL Plug-In to include specific enhancements that some clients may find particularly useful. Here at Techfino, we have frequently utilized this plug-in for a number of client solutions. As you may recall, the Suite GL Plug-In allows developers to programmatically update the GL Impact directly on transactions.
In the past, developers would resort to creating Journal Entry customizations for even the simplest of accounting situations. In this update, support for Expense Reports has been added.
The second major improvement really is the triggering of the GL plug-in to fire after the COGS engine calculations are completed. This delay in processing means you may not see your changes immediately as the COGS calculation completes roughly 3 minutes after the transaction is saved on average. In order to allow for the execution of the Suite GL Plug-In, NetSuite Plug-Ins can now run asynchronously.
This can of course cause an issue if you are trying to close an accounting period that has these pending Suite GL adjustments queued up. To remedy that problem, NetSuite added a new Custom GL Plug-in period close task to ensure there are no pending calculations before allowing the period close process to complete. There is also an added link to a new screen on the Plug-In's menu to review the Custom GL Plug-in Executions.
ADVANCED INTERCOMPANY JOURNAL ENTRIES
In the 2017.1 release, NetSuite extended the Intercompany Journal Entry ("ICJE") functionality and introduced the Advanced Intercompany Journal Entries, which will benefit accountants that operate in NetSuite's OneWorld environment for global multi-subsidiary businesses. One of ICJE's limitations was that the transfer of funds was only allowed between two subsidiaries, which is no longer the case with the new feature.
This new transaction type now enables us to transfer monies from one source subsidiary to multiple destination subsidiaries, with the ability to select any currency that is enabled in your system. Since multiple subsidiaries may now be impacted, improvements to data access control, multi-tier approval routing and automatic generation of balancing lines is also worth an honorable mention.
It is important to note that both the Intercompany Journal Entry and Advanced Intercompany Journal Entry will be available for use in all environments this year, however, the legacy Intercompany Journal Entry will be phased out in the 2018.1 release. It is recommended that all global customers and their solution providers take time to review existing scripts or workflows that are deployed on the ICJE and plan an initiative to transition that logic to the new record type.
This will ensure we do not run into any operational surprises down the road.
UPDATES TO AUTO MATCH DURING ACCOUNT RECONCILIATION
In its latest release, NetSuite changes the way Auto Match runs the default system rules during the bank and credit card reconciliation process. Auto Match identifies a match for an imported statement transaction if an existing NetSuite account register transaction meets the criteria from the system default matching rules.
The Auto Match rules are now matched in the following order: Document Number, followed by Numeric Value of Check Number, and finally, on Date and Amount. In addition, NetSuite no longer performs Auto Match on cleared transactions or transactions that you are saving for reconciliation at a later time. Manually matched transactions are not affected and behave the same as they did previously.
USE ITEM COST AS TRANSFER COST IMPROVEMENTS
In Release 2017.1 NetSuite is scheduled to build upon the enhancements to the Use Item Cost as Transfer Cost feature made in Release 2016.2. In this newest release the feature will be opened to use the item's calculated cost for Intercompany Transfer Orders. Rather than having to set a separate, static field to utilize this feature, NetSuite will use the item's automatically updated calculated cost which will enable you to more easily keep accurate track of your item costs.
SUBSCRIPTION BILLING
2017.1 brings the creation of Subscription Billing. This area was designed to expand on the old Recurring Billing functionality already offered. The new functionality takes Recurring Billing and expands into a lot more features. Subscriptions will be controlled by setting up subscription plans, price books, and pricing plans. The combination of setup of each of these will tell the system how to bill each month and what the rates should be.
By adding this usage based billing structure, things like cell phone plans and support packages based on the number of calls will now be supported. This product has a lot of moving parts and scripts that need to be scheduled as well as manually run. Working with a NetSuite professional, who understands all of these pieces will be important for anyone looking to start using the Subscription functionality.
Tell us about your favorite enhancements in the blog comments!