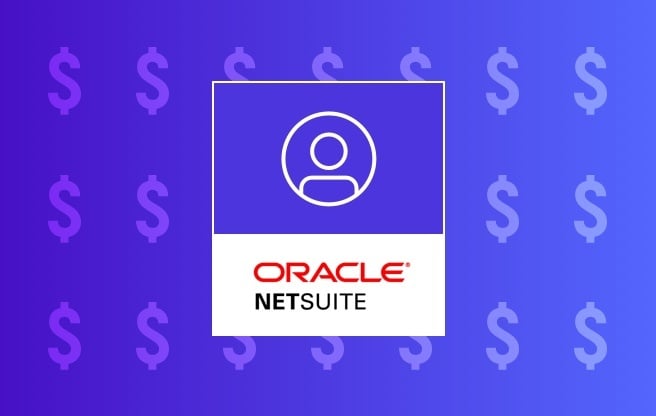 As a leading NetSuite Solution Provider we are often asked questions related to NetSuite's pricing & licensing model.
Questions like:
Therefore we put together a series of NetSuite licensing buyer guides to help future NetSuite customers be able to address these questions and more. This post will tackle the NetSuite price per user question that frequently comes up in discussions.
NetSuite Price Per User
When it comes to licensing SaaS software one of the biggest factors of your overall cost has to do with the number of user licenses you'll require. The more users you need, the more expensive your subscription agreement will be.

When it comes to licensing NetSuite users, NetSuite takes a named user approach instead of a concurrent model. Essentially, you'll need one license for every person that will require full access to the system with complete audibility.

Now for certain roles with limited needs inside of NetSuite, it could make sense to have users share a common login but generally its a best practice to have a user license assigned to a single person.

There are a handful of user types, the most common being a full user license. A full user will have access to all areas of the application granted to them by their permissions and role-based security. A full user license is required for anyone that needs to transact in the system on a routine basis.

A second common user type is the Employee Self-Service license. These licenses are sold in packs of five for the price of one. Employee Self-Service licenses ideal for people who need to enter/ track time against a project, create/track expense reports and track and enter PTO. However, this is the extent of their usability within NetSuite

Then there are less common user types, which are necessary for customers that deploy specific advanced modules. Examples include Oracle NetSuite Planning & Budgeting Cloud Service Users and NetSuite OpenAir Users. We'll leave these out for now.

Lastly, some buyers inquire about read-only access; they want to provide their management team with access to reports and dashboards inside of NetSuite. You'll still need a full user license for this. With full user access, your management team will be able to drill in on reports and dashboards all the way down to transaction level detail. If static reports are sufficient, you can automate scheduled reports to go out based upon the desired frequency and output (e.g., Excel, CSV, PDF).

Keep in mind you only need a few user licenses to get started with a NetSuite. You can add new users at any time throughout your license agreement. You can also scale back the number of required users during your renewal period but not during the middle of your agreement. Therefore, you'll want to give some thought to the quantity and type of user licenses, so you don't over purchase.
Get Expert Licensing Advice from the Pros
Licensing NetSuite ERP software for the first time can be overwhelming for most SMBs. If you're curious whether NetSuite is right for you, I'd highly encourage you to talk with one of our NetSuite licensing specialists to help guide you through the evaluation process. By working with a NetSuite Solution Provider like Techfino, you'll get the most value possible from your NetSuite investment.
Looking for more great info on NetSuite Pricing? Check out our Ultimate NetSuite Pricing Guide.