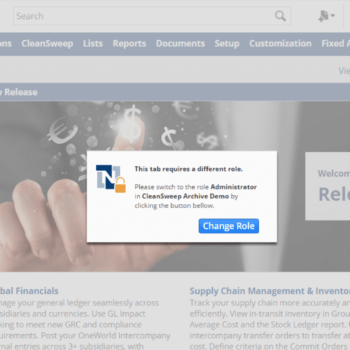 Has anyone else noticed the newest features that were added in NetSuite completely unannounced?
The feature that I noticed first is present when you switch between different roles and have multiple tabs open. If you switch back to a browser tab/window that you had opened using the previous role/account, the screen becomes disabled and prompts you to switch back to the original role & account combination to continue using that browser tab/window. In the screenshot below, you can see how this feature presents itself with a blue "Change Role" button as your only option.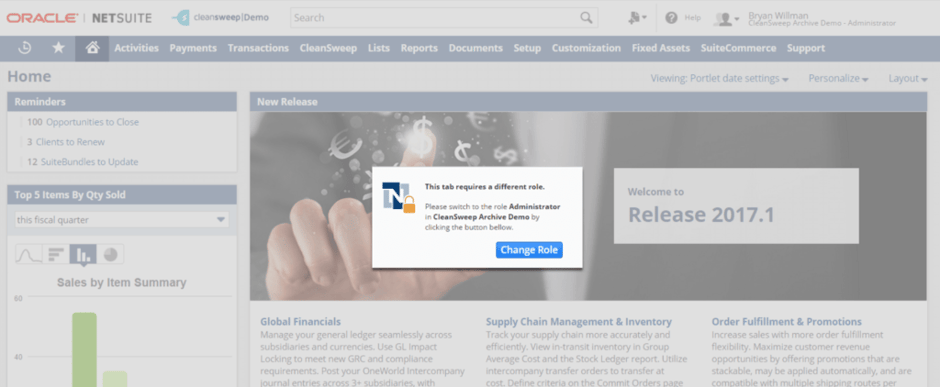 This one has tripped me up a few times now when I was trying to copy configuration changes from one account to another, so at first it felt less like an enhancement and more like a limitation. The intention, I'm sure, is to prevent users from mistakenly making changes in Production that were intended for sandbox. Upon clicking the blue "Change Role" button, a new browser window is opened with the role and account selected, and if you navigate back to your original window it is no longer restricted.
Another recent change in system behavior that I've noticed is when granting myself access to a new role. After doing this, I used to be able to then switch over to that role by clicking on 'View All Roles' in the top menu. Now, after granting a new role I have to actually log out and then log back in to see the new role in the list of available roles
The last UI enhancement I've noticed is a yellow offline indicator that pops up when you lose connectivity (see screenshot below). I imagine this could come in handy to help prevent users from submitting their changes only to fail because of their lack of connectivity. Once connectivity is restored, the offline indicator goes away and you can submit your form without losing what you entered.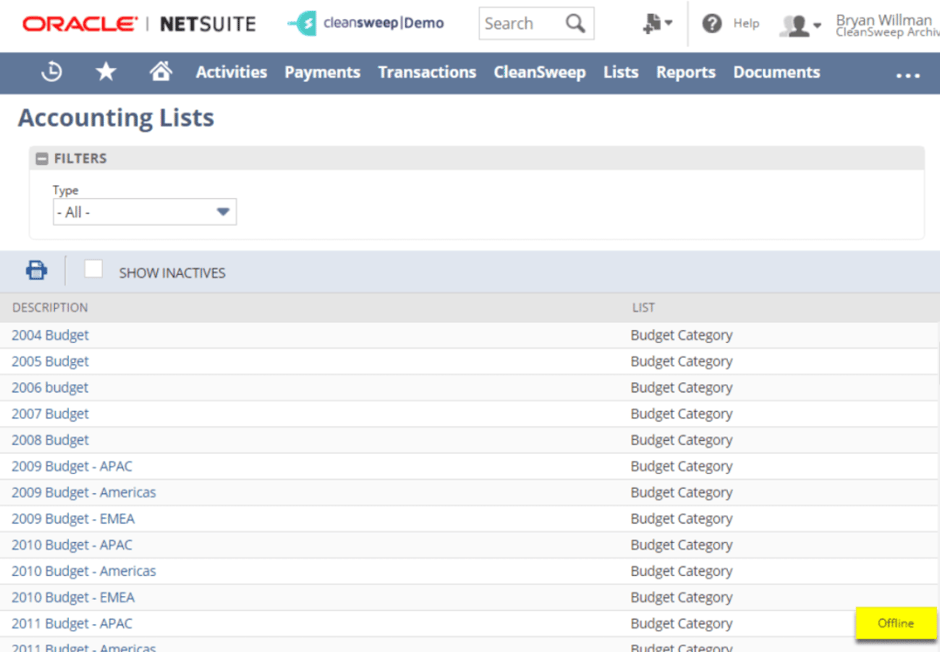 What unannounced features have you noticed? Let us know what to look out for!