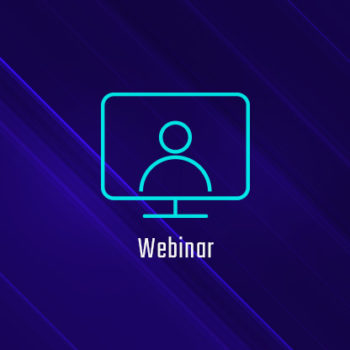 On November 28th Techfino's very own Wiktor Borowiec co-hosted a webinar with Trevor MacTaggart, from Strongpoint. In this webinar Wiktor shared his experiences with managing NetSuite implementations before and after Strongpoint.
About Strongpoint:
Strongpoint is an automated documentation and change management system, built for Oracle NetSuite and SalesForce.
Achievements:
Voted Partner of the Year by NetSuite in 2015
400 + installations of software
Over $3.2 billion total in estimated documentation time savings for customers
About Techfino:
We are NetSuite experts specializing in implementation, integration and customization of cloud solutions. With over 20 years of combined NetSuite implementation experience, we know first-hand what NetSuite implementations look like with and without Strongpoint.
NetSuite Implementation Evolution:
Wiktor began working with the NetSuite platform in 2009, at time when the platform catered to small clients with limited customizations and integrations, often operating in a single environment. With NetSuite's 2010 debut of OneWorld, larger companies operating internationally became interested in and started purchasing NetSuite. With larger clients came larger teams, more environments, more complexity in business processes, and the need for additional customizations and integrations.
In 2013, working directly with NetSuite PS, Wiktor led his first Enterprise implementation for a top US retailer. This implementation posed new challenges that very few consultants had experience with. This project had a much higher level of complexity and very little room for error. New regulations, like Sarbanes Oxley required the project team to develop and abide by strong environment controls, documentation, standardized processes and audits. Given that there were no existing tools or processes, the team had to develop their own processes and tools from scratch. These included extremely manual tracking and versioning systems to ensure traceability for audit needs, a new change management process as well as strict and complex system permissions to manage rights and data access. The new processes and homegrown tools were effective at reducing risk, but were very inefficient, tedious, and highly prone to human error.
Learning from Experience:
In 2014, Wiktor and his partner founded Techfino and capitalized on their learnings from these large client implementations to develop the Techfino implementation methodology which takes a more iterative project management approach and relies heavily on environment owners with control of access to different sandboxes (Dev, QA, User Acceptance, Production, etc.) as well as coordination of deployments between the environments and teams. Having a defined process and roles was helpful, but they still lacked a tool for managing change and had to rely on the manual spreadsheets and change requests.
The introduction of the Strongpoint software (formerly known as FLODocs) in 2015 finally provided relief for implementation teams by automating many of these manual processes. Strongpoint automatically captures the real time state of each environment, track changes, and identify dependencies. The ability to see the potential ripple effects of a change is helpful to assessing the risk the change entails and drives deployment and testing decisions. Additionally, the tool automatically documents system design, identifies unused fields, records and scripts to inform optimization opportunities decisions and is able to identify long-running scripts before they fail. Strongpoint enables a much smoother change management process, quickly identifies the root cause of new system issues, and automates documentation. This allows the NetSuite experts to focus on real development and configuration work, rather than managing manual deployment processes and troubleshooting work. This creates faster, smoother, and more efficient implementations!
A Day in the Life
Before Strongpoint:
With Strongpoint:
Difficulty tracking changes between environments, manual change management process
Automatic ability to view differences between environments, automated change management process

Manual system documentation required for all new builds and changes

Automatic system documentation with changes captured in real-time
Need to set up restricted roles limited to performing specific system activities, such as configuration or script deployments
Intelligent and automatic change management: identifies noncompliant changes, determines impact analysis of proposed changes
Manually document all changes made to each environment with multiple spreadsheets; potential for human error
Environment Comparison: automatic change verification and deployment environment comparisons
Are you thinking about Implementing NetSuite or improving Change Management inside your organization? Contact sales@techfino.com to find out more on how Techfino can assist!
Click the link below to watch the full webinar!